Reputation
THE MC EXPERIENCE
Founded in 1946, the School of Business is MC's largest school. The M.B.A. program is the largest and oldest program in the Jackson metro area, and the only MBA to offer formal concentrations in Finance and Accounting. The Master of Accountancy, M.Acc. program, was launched in the fall of 2018 as the first and only 100% online M.Acc. program in the State of Mississippi. With more than 6,000 MBA and MAcc graduates, our track record is exceptional. Our alumni include CEOs, CFOs, and leading executives who make a positive impact on their communities.
While hundreds of students choose MC's School of Business each year, you'll still benefit from small class sizes and personal connections with faculty. Our faculty offers a wealth of professional experience from the business world and the highest academic preparation.
FACILITIES
Mississippi College's School of Business is located in Self Hall, a state-of-the-art learning facility. Recently updated with a multi-million dollar renovation, Self Hall features building-wide wireless internet and up-to-the-minute stock tickers and financial market feeds displayed throughout the building. Classrooms offer stadium-style seating and the latest teaching technology. Labs are equipped with up-to-date computer technology and specialized software for business applications.
---

ACCREDITATION
Mississippi College's School of Business holds the premier business school accreditation in the world–we are accredited by the Association to Advance Collegiate Schools of Business (AACSB). AACSB accreditation represents the highest achievement for a university that awards business degrees. Less than 5% of all the business schools in the world have earned this prestigious business accreditation.
AACSB accreditation provides assurances that:
our education delivery is guided by our mission
we deliver our programs with the highest qualified faculty
we instruct our courses using a highly relevant curriculum
Compare AACSB accreditation with others:
---
Price
M.B.A./M.Acc
| | | | | |
| --- | --- | --- | --- | --- |
| school | Mississippi College | Millsaps college | Mississippi State | Ole miss |
| MBA Course Format | Online, On Campus or Both | On Campus* | Online* | Online* |
| MAcc Course Format | Online | On Campus | On Campus | On Campus |
| Hours Required | 30 | 30 | 30 | 36 |
| Cost per Hour | $645 | $1,002 | $750 | $820 |
| Total Tuition | $19,350 | $30,060 | $22,500 | $29,520 |
| Accreditation | AACSB | AACSB | AACSB | AACSB |
*These schools may offer both on campus and online MBA programs, but MC's MBA is unique in that it enables students to earn their degree through a combination of both types of formats. MC's MAcc is offered online only unlike any other school in Mississippi.
UNDERGRADUATE
A private education can be expensive, but the value you receive can truly be worth the cost. Mississippi College is one of the most affordable private universities in the country with a tuition, room and board cost of just $27,950 per year. The average private university costs $42,224 per year, with the average public university cost around $21,447 per year (as reported by College Board).
Flexibility
Mississippi College's M.B.A. program was built with flexibility in mind. Our program consists of 30 semester hours that can be completed in a traditional classroom setting, fully online, or a combination of the two. Regardless of how you choose to attend, the courses and professors stay exactly the same. The degree can be completed in one to two years offering you the flexibility needed to earn an advanced degree without putting your career on hold.
Mississippi College's M.Acc. program is flexible and portable. It was designed for the working professional, can be completed in one to two years, and allows students the opportunity to earn a graduate degree from anywhere in the world as long as there is an Internet connection without putting careers or family life on hold. The MAcc is designed to prepare students for the CPA exam as well as for careers in accounting, auditing, tax and data analytics.
---
Faith
The heritage of the Christian faith at MC is the foundation of our emphasis on faith and business ethics in the School of Business. All in the MC Business family are committed to preparing students for lives of purpose and leadership, focused on the total development of students during their time as an undergraduate.
Our faculty has the highest academic preparation and each of them is devoted to Christian morals and ethical values.
As an undergraduate, students have a class dedicated to the intersection of Faith & Business.
Students are able to meet and network with well-known Christian business leaders through our active alumni network and through the activities of our Center for Faith & Business Ethics.
MC Business students have the opportunity to participate in Faith & Business Ethics week each year.
During this event, students have the opportunity to hear directly from successful, Christian business leaders in the classroom and visit one-on-one with these guests from the business community.
This incredible networking opportunity allows students to make valuable connections in the business world as they prepare for their own careers.
---
Opportunities
The MC School of Business offers students unmatched opportunities during their time as a student to best prepare them for life and career.
CAREER PLACEMENT & INTERNSHIPS
The School of Business and MCs Career Services have established an extensive network of employers that regularly hire MC Business graduates.
As an MC business graduate, you will have access to these opportunities and be well-prepared as you seek your first job after graduation.
MC prepares students for their job search with everything from resume preparation to training on interviewing skills and then connects students with leading employers in the region.
Internships are available in the areas of marketing, finance, and accounting, as well as general business. For many students, these internships evolve into full-time positions upon graduation.
Examples of employers in the MC Business network include Horne LLP, Trustmark National Bank, Regions Bank, Raytheon, Eastgroup, and local, state, and federal government agencies.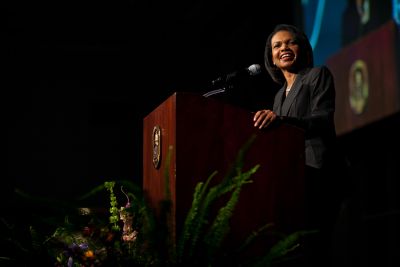 CEOS AND BUSINESS LEADERS ON CAMPUS
Through our Executive Speaker Series and Faith and Business Ethics Week, the School of Business brings top-level executives and successful entrepreneurs to campus each semester. This exposure to leaders of America's most successful companies and organizations is an incredible opportunity for the business students at MC.